TWA Flight 800 Pictures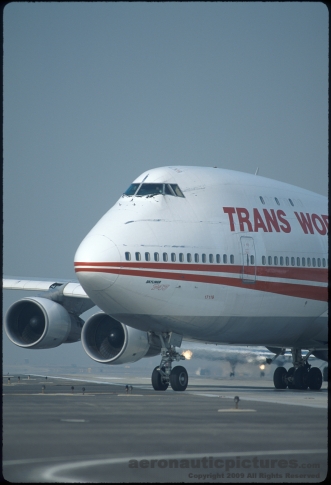 The sad anniversary of TWA Flight 800 is approaching on July 17. The tragic crash occurred in 1996 when an aging Boeing 747 literally exploded shortly after take-off from New York.

There is still much controversy surrounding the cause of the plane crash but no doubt that this picture is an unusual bit of history. We have a bunch of pictures of the plane that became TWA Flight 800 shortly before the crash and they are available as royalty free stock photography.

Verticals, horizontals, facing the camera, turning away, all taken at Los Angeles International Airport (LAX) as the aircraft approached to take off. The shots reveal an aging jumbo jet with wrinkles and missing paint.

View our album of TWA Flight 800 Pictures.

The high definition pictures are available for immediate digital download.

More Airline Stock Photography

Please Digg This Post! Use the Bookmark Tool Below. Thank you!

Please support this blog! Buy a nice Nikon Lens here and take your own historic pictures!

Labels: 747, advertising, airline, airplane picture, Boeing, flight 800, high definition, jumbo jet, lax, los angeles international airport, pictures, plane crash, stock photography, twa